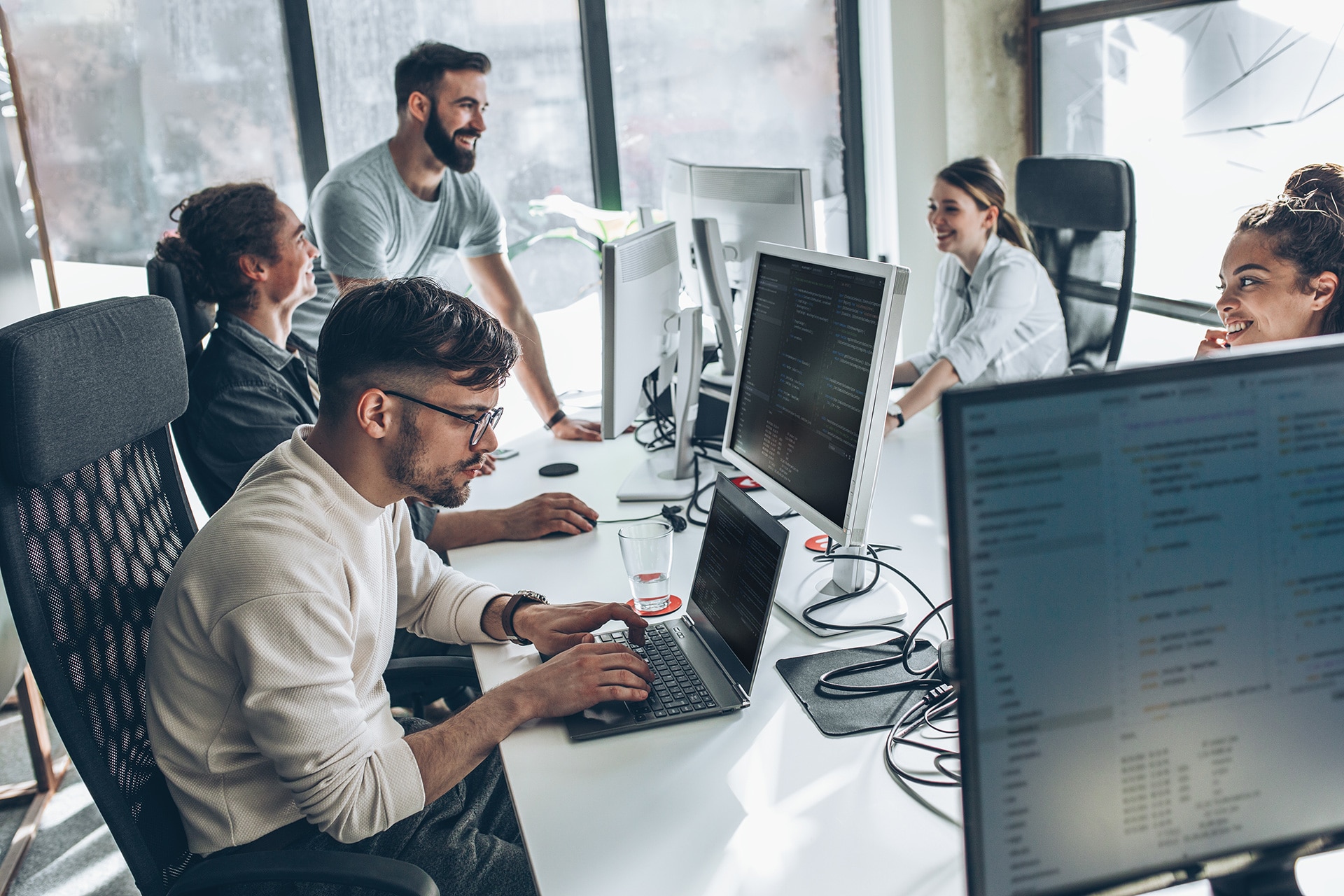 The Difference Between A Bookkeeper And An Accountant
Believe it or not, the two are not the same thing. In fact, there are quite a few key differences between the two services, and if you mistake one for the other, you may not get what you need. 
4th November 2022
Have you considered hiring a bookkeeper or accountant for your business or personal dealings? Believe it or not, the two are not the same thing. In fact, there are quite a few key differences between the two services, and if you mistake one for the other, you may not get what you really need.
Many people confuse the two, but they shouldn't be used interchangeably. Luckily, we've compiled this mini guide to show you what each of the services does and how they can benefit you if you hire one. Continue reading to find out the accountant and bookkeeper differences.
What does a bookkeeper do?
In simple terms, a bookkeeper keeps track and maintains all records of any transactions that have come and gone out of your business or personal holdings. They provide you with the information in a well-documented and easy-to-read format so you can clearly see your spending and earning habits each month. This information is then passed on to accountants, which allows them to do what they do best.
There are a few common tasks that bookkeepers will do in their day-to-day lives on the job:
Noting down and recording any financial transactions
Creating invoices for you to send to clients
Posting debits and credits
Maintaining your payroll, ensuring everyone gets paid the right amount
Monitoring all accounts and subsidiaries while also balancing ledgers
A general ledger is the main document that guides most of a bookkeeper's tasks. It is a document that provides you with all the information about any sales you've made and filed receipts for any expenses. Everything about your business's transactions, whether ingoing or outgoing, is recorded in this ledger.
A bookkeeper's job is to ensure the ledger is always up to date and that it contains the right information about your transactions. They will have a vast knowledge of finances and accounting, even though they are not doing the accounting work themselves.
What does an accountant do?
An accountant is the next step after the bookkeeper completes the ledger and other financial records. They will analyse all of the information provided to them and then give you any advice or insights about your spending habits. The main goal is to help you get the most out of your money and ensure you aren't wasting your finances on reckless spending. For businesses, an accountant's advice will ensure you have the highest annual revenue and growth in the long run.
Just like a bookkeeper, there are several tasks that an accountant will have to handle on a daily basis:
Analysing all data provided to them and verifying it
Creating further reports to help with audits and tax returns
Offering advice and information about how you can grow
Provide information about how your financial decisions impact you
Adjusting any of the bookkeeper's entries
Where a bookkeeper simply reports your financial information, an accountant takes this data and runs with it. They show you the bigger picture of your spending and how your finances will impact you in the future. An accountant has the know-how to help you grow your money and offers expert advice on the steps you need to take.
What are the key differences?
Apart from job duties, there are other key differences that you should keep note of when you're thinking of hiring a bookkeeper or accountant:
Level of education
While a bookkeeper may have a Bachelor's Degree, it isn't required for the job. They can actually start a career the moment they finish high school. Instead of going to university, many bookkeepers will take online courses to educate them on how the job works and the usual tasks they'll have to complete. A good qualified bookkeeper will be qualified with the ICB or AAT.
On the other hand, a good accountant will have studied and be qualified from ICAEW, ACA, ACCA, or CIMA. For each of these, they will be tested on things like financial management, auditing, and taxation.
Cost
If you're on a budget, you'd be better off hiring a bookkeeper than an accountant since they don't cost as much for their services. However, their fees can vary depending on what you want from them and their level of expertise. The cost of a bookkeeper can vary from as little as £40 an hour.
An accountant often costs a bit more than a bookkeeper, but the price can vary quite a lot. You can be lucky to find a trained accountant for as little as £50 an hour, but depending on your needs, it can go up to as much as £750.
Required skills
The type of skills that bookkeepers and accountants have are similar in some ways but quite different in others. While they both need to understand some mathematics concepts, some skills set them apart.
A bookkeeper needs to have strong attention to detail, whereas an accountant will have to pay attention to figures. Bookkeepers put together pieces of financial statements and spending in an organised way, whereas an accountant will take these pieces and use more of a strategic method to come up with a plan.
Which one do you need?
Whether you choose an accountant or bookkeeper will depend on your business or personal needs.
You can opt for a bookkeeper if you need someone to record your daily transactions, own a smaller business, or don't want to spend as much.
You can hire an accountant if you need someone to monitor and record less straightforward transactions and if you own a larger business with more inventories and a bigger budget.
Final thoughts
Many people assume bookkeepers and accountants have the same job, but in reality, they are quite different. In fact, a bookkeeper's work is continued by an accountant to provide you with a strategic financial plan. While you may want to opt for one over the other, you can sometimes get more if you have both.
Call us today.
We have the resources, the experts, the knowledge and experience to help your business grow. And with over 1,000 accountancy clients in the UK and London, the volume of our work allows us to share economies of scale with you.