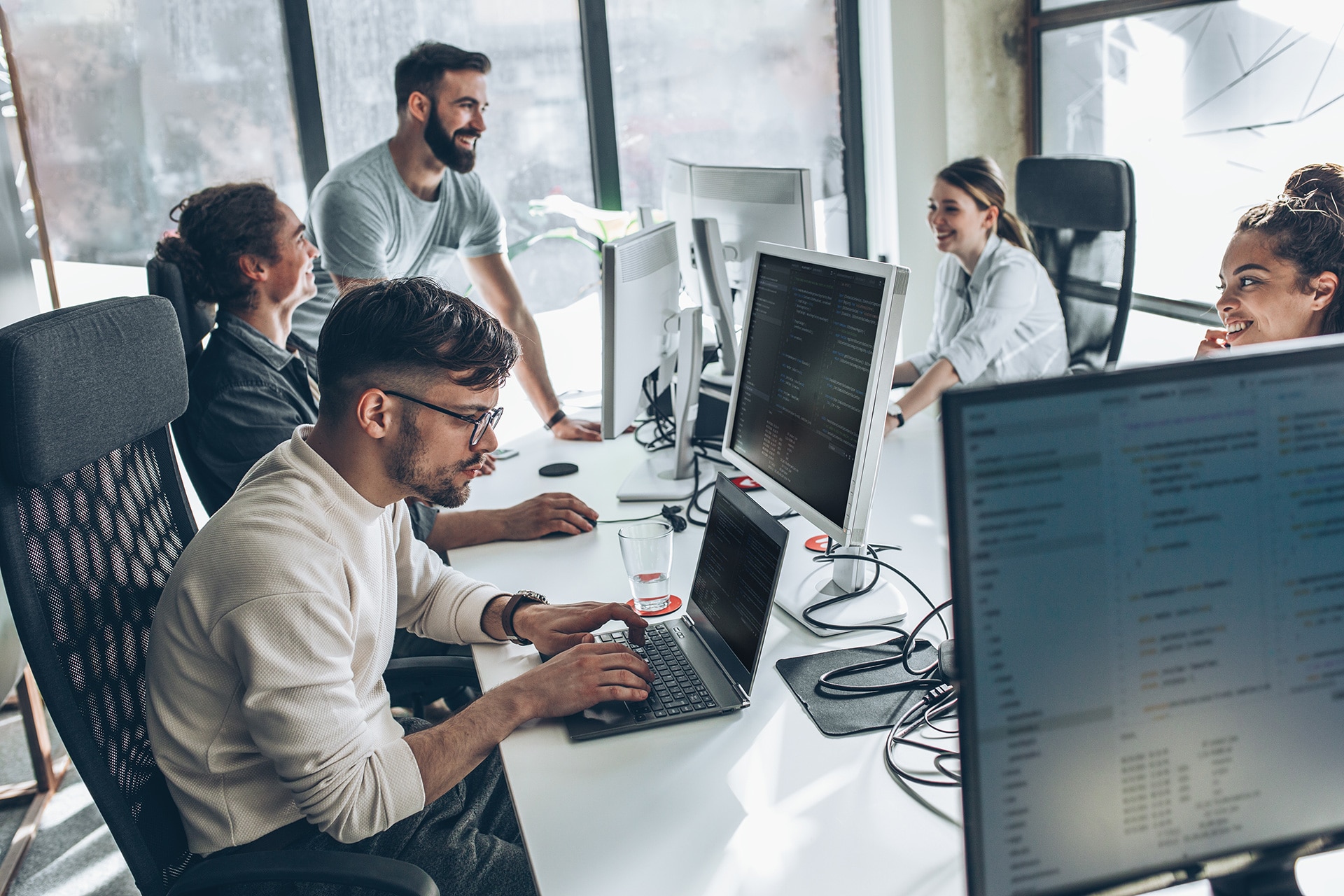 When Should I Hire An Accountant?
There are several reasons why someone may hire an accountant, but they don't necessarily apply to everyone. So, how do you know when you need to hire an accountant? And what will you get out of it?
6th November 2022
Most businesses need an accountant, and some people even hire one to help handle their personal finances. There are several reasons why someone may hire an accountant, but they don't necessarily apply to everyone. So, how do you know when you need to hire an accountant? And what will you get out of it?
Luckily, accountants come with several benefits and can help any business get on top. However, you may need to figure out which one of these benefits will be best for you. Fortunately, we're showing you five of the biggest reasons someone may hire an accountant, which may push you in the right direction of finding one for yourself.
If you need support with financial planning
If you already have a bookkeeper, you may think that there is no need for an accountant hire. They take care of all of your transactions, invoices, and payroll so you can see what is going in and out every month. However, they only SHOW you what your financial situation looks like rather than TELL you how you can improve it.
When you have a business, you want to understand what your finances look like in the future. It can help you predict growth and find different ways to improve your current financial structure. An accountant can provide you with a bespoke plan that provides you with insights on when you can make big decisions for your business, such as hiring a new employee or investing in something new.
You want to be sure that every decision you make in your finances will positively affect the future, and an accountant will look at your books and help you decide whether it will or not.
If you're unsure about your taxes
Taxes aren't easy to get your head around, and if you aren't particularly versed in your local tax code or the different forms involved, you will need an accountant to help you out. They have been to school and taken exams based on taxes, so they will have the know-how of how the entire system works.
You don't want to ever suffer from large late fines when you submit your taxes late, so if you have an accountant on hand, they will ensure everything gets filed on time. They will handle everything to do with your taxes so you can have complete peace of mind. Even if you just want some advice and information on how taxes work, an accountant will be happy to help you with that as well.
No matter who you are, you most likely need to pay taxes, so you may want to get an accountant at least once, so you know you're handling them properly.
To more efficiently manage your time
As a business owner, you have a lot you need to do. From hiring and training employees to making deals with clients, it sometimes seems like there simply isn't enough time in the day. The last thing you want is to have to stay on top of your finances as well, and you may even find yourself falling behind.
You don't want to overdo it, and you need to have some downtime in life as well, and hiring an accountant will ensure you can do this. They will completely take over the financial side of your business, ensuring everything is running smoothly and that you aren't coming up short each month.
An accountant will ensure ongoing success when it comes to your finances, and you can focus on doing the things you do best. They will only do what you want them to do as they offer a wide range of services. You choose how much or how little you want them involved, and you will end up saving time anyway.
To set up a corporate structure
While many think that accountants only focus on finances, they can also help with some of the legal parts of your business. You want to ensure that your business is following all the right legislation when it comes to insurance, taxes, and much more. Accountants know how to help you stay on track by helping you choose the best structure for you to follow.
For example, when you're a sole trader, a lot of your legal liability focuses on your personal finances. This can make things difficult in the long run, so an accountant may suggest you change your corporate structure to a limited company set-up. Not only will it be easier to stick to the legal side of finances, but you'll also be able to increase your overall profitability.
This option isn't always the best for everyone, so you will need to speak to your accountant about what is best based on your individual set-up.
To grow your business
The whole goal of a business is to grow and succeed, but sometimes it may not be clear what next steps you need to take to get there. You may know how much you're bringing in each month, but you don't know what to do with these figures and how you can use them to ensure they are bigger for the next year.
An accountant evaluates the figures a bookkeeper provides them with and looks at what is working and what isn't for your business. They will offer some actionable insights which you can use to grow your business. When your finances are in order, and you are making a surplus, it allows you to do more and eventually, you can meet your goals.
You need someone who is analytical in their thinking and knows what is best for a business. This person is an accountant.
Final thoughts
You can never go wrong by hiring an accountant. Almost every business has the goal to grow, and an accountant can help you do so. There are many kinds of accountants out there; some may even be specialised to help with your industry. When you're thinking, 'should I hire an accountant?' all you have to do is find the best one, and they can help you succeed.
Call us today.
We have the resources, the experts, the knowledge and experience to help your business grow. And with over 1,000 accountancy clients in the UK and London, the volume of our work allows us to share economies of scale with you.